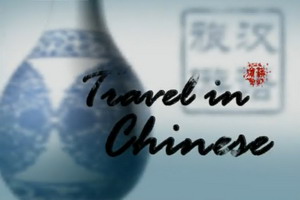 旅游汉语Travel in Chinese
Whether your interest is the language, the food or the culture of China in general, whether you wish to travel, live or study in China, "Travel in Chinese" has something for you. This series has a total of 100 lessons. It was aired on CCTV, China´s national TV station.
Host: Mark Rowswell, also known as "大山" (Da Shan).
Lesson 2 Miss luggage at the airport

Lesson 6 Channels & long distance calls

Lesson 13 Washing Clothes

Lesson 17 Morning Call Service